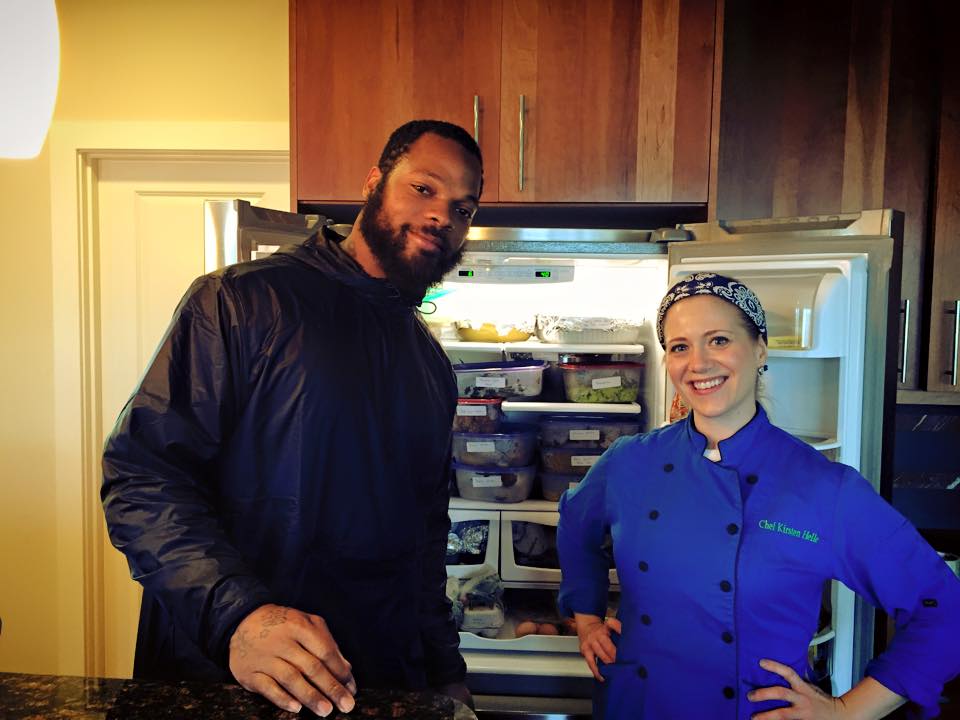 During a personal health journey to stop the cycle of heart disease in her family, Chef Kirsten Sandoval's passion for cooking was sparked. As a chef, she spent years studying the recipes, techniques, and flavors from the vibrant cuisines around the world where many of her clients came from.
She worked hard to bring her clients the authentic dishes and flavors of their home or heritage in a healthy way. This usually meant prepping tons of ingredients, devoting hours to making a single dish, and spending a small fortune on pure spices and herbs.
Her clients didn't want the same dishes over and over again, yet they wanted the familiar flavors they knew and loved. Chef Kirsten's job was also to pack as much nutrition into them as possible, which wasn't always so easy with picky eaters (many of us caretakers struggle with this, too)!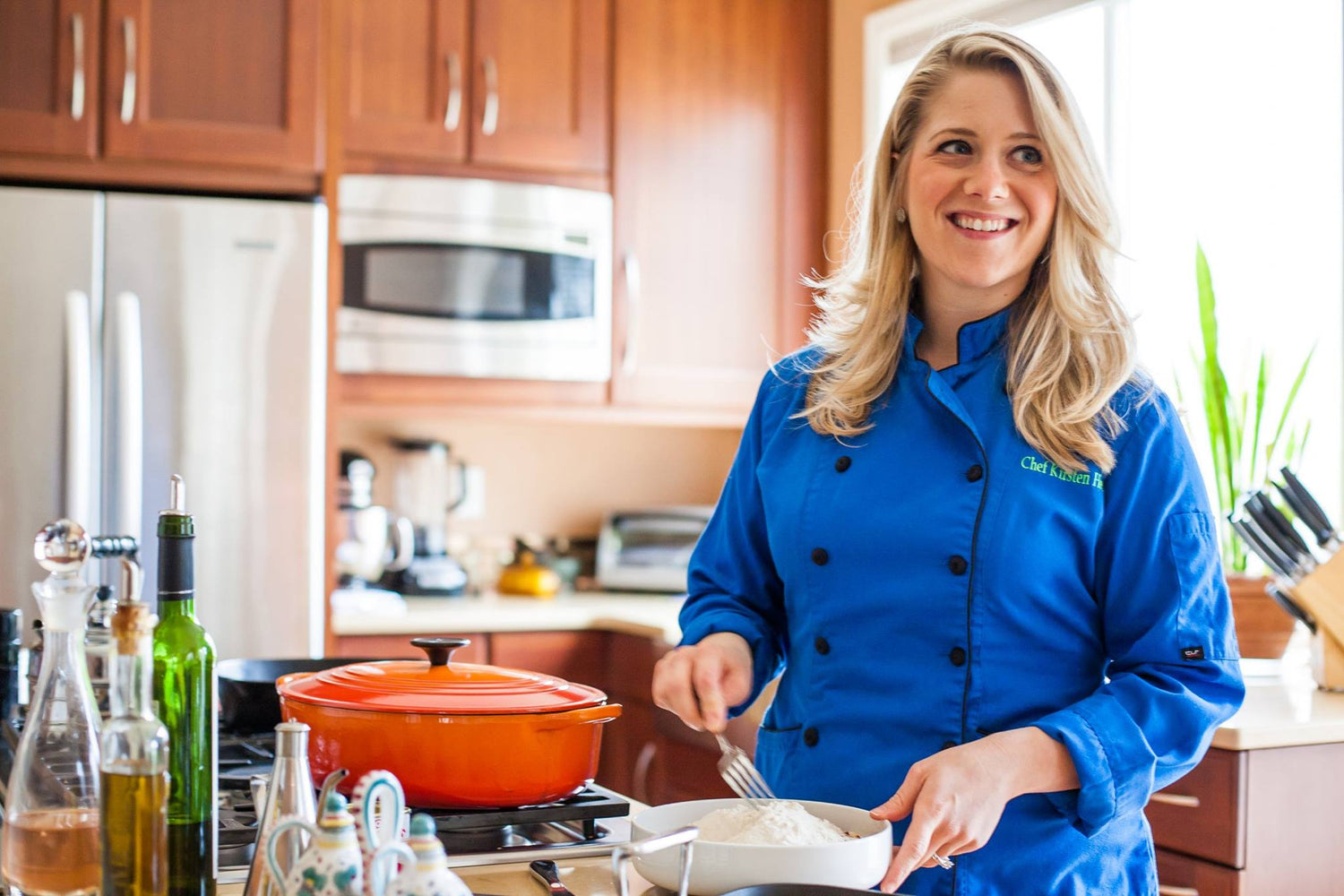 She began creating blender sauces that combined fruits, vegetables, whole spices and herbs to use as flavor bases that had no added sugar, and were low in sodium.
Each client had their own custom blend, and Chef Kirsten could use these versatile recipe starters to bring the flavors they wanted to everything she cooked for them - from soups, stews, one-pan dishes - even meatloaf could benefit from this globally-inspired flavor!
These "fusion" recipes became some of her client's favorite meals, they were getting the nutrition boost they needed, and - this was a bonus - she was getting in and out of her client's kitchens faster with much less prep work and much less clean-up! Chef Kirsten's clients began asking her to leave some of the sauces behind so they could make some meals themselves, or for visiting family.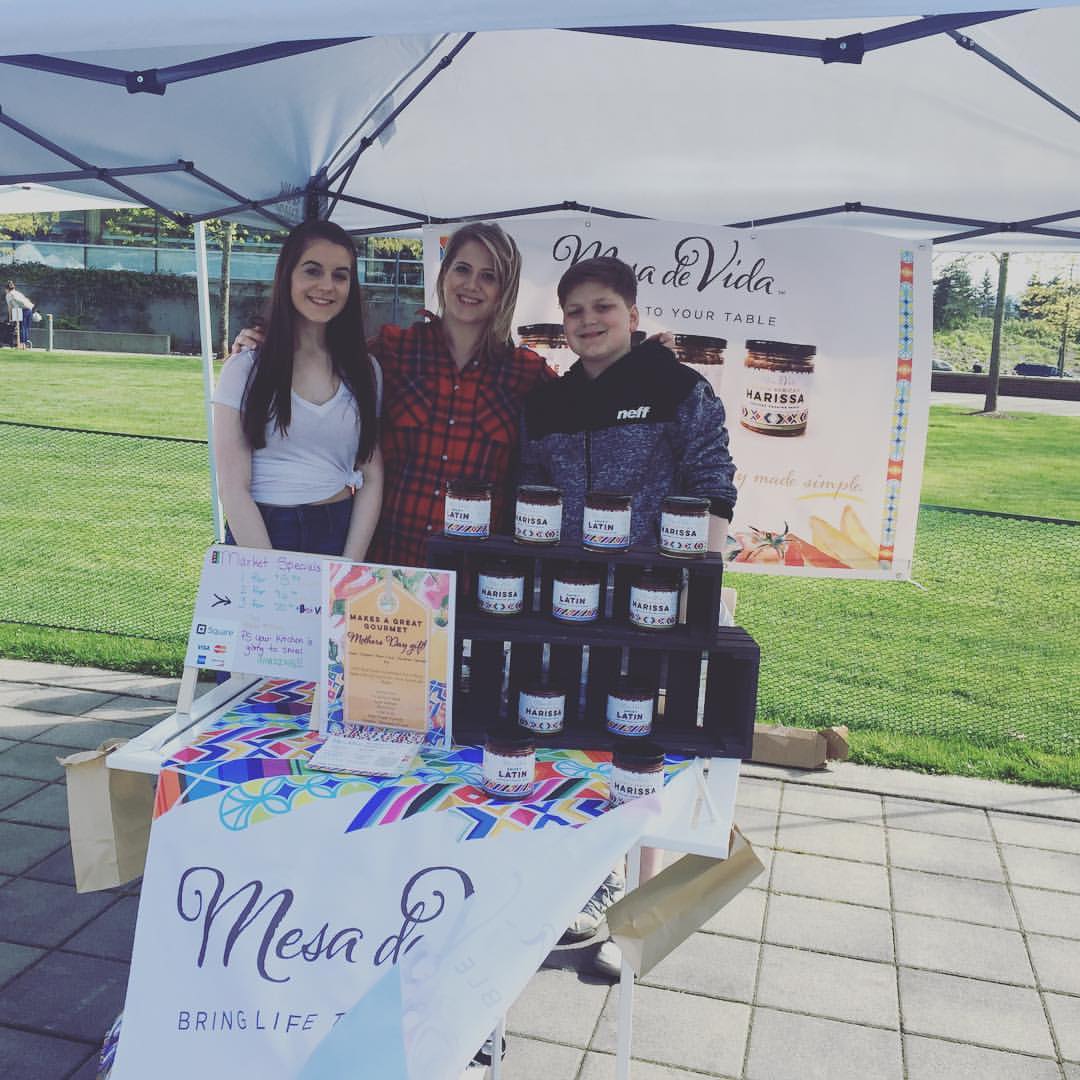 After a day of cooking for others, she longed for these healthy cooking sauces and flavor bases her own cupboard.
How amazing it would be to have something quick, healthy, and flavorful on hand to make dinner for her own family! It was exactly what she had been looking for, and she knew she couldn't be the only one with this need.
And thus, Mesa de Vida was born!
We got our start with Chef Kirsten and her kids slinging sauce at local farmer's markets, and she went door-to-door at local retailers delivering sauce for years while she continued working full-time as a professional chef.
Then one day Whole Foods Market called and picked up our sauces. (WooHoo!)
Now we are so excited to help you cook and bring life to your table!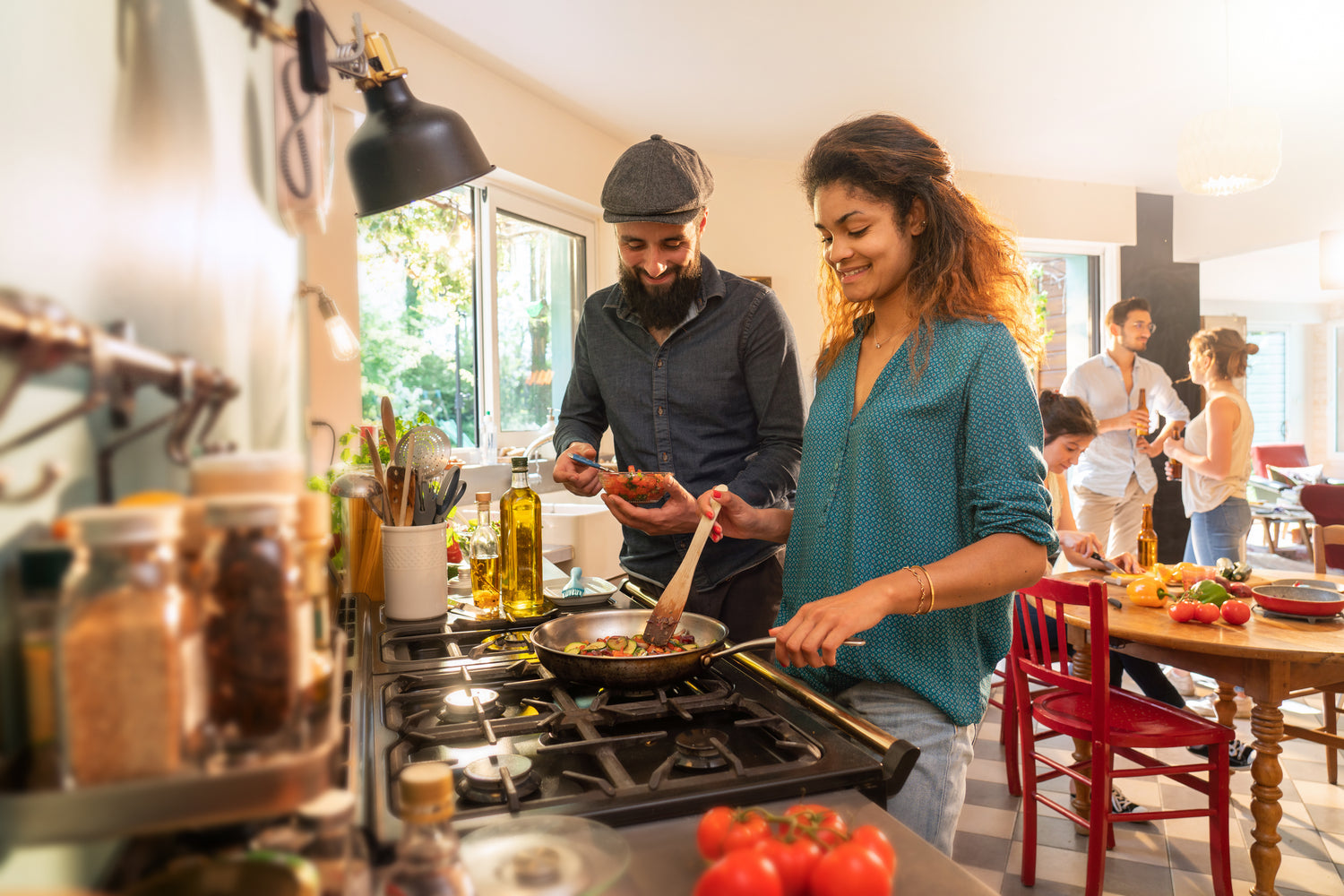 The Mesa de Vida mission
Mesa de Vida's brand mission is to provide elevated, healthful, convenient, inclusive and innovative mealtime solutions that connect and inspire.
Our first product line is our easy to use, versatile globally inspired Starter Sauces and we can't wait to help you cook with them!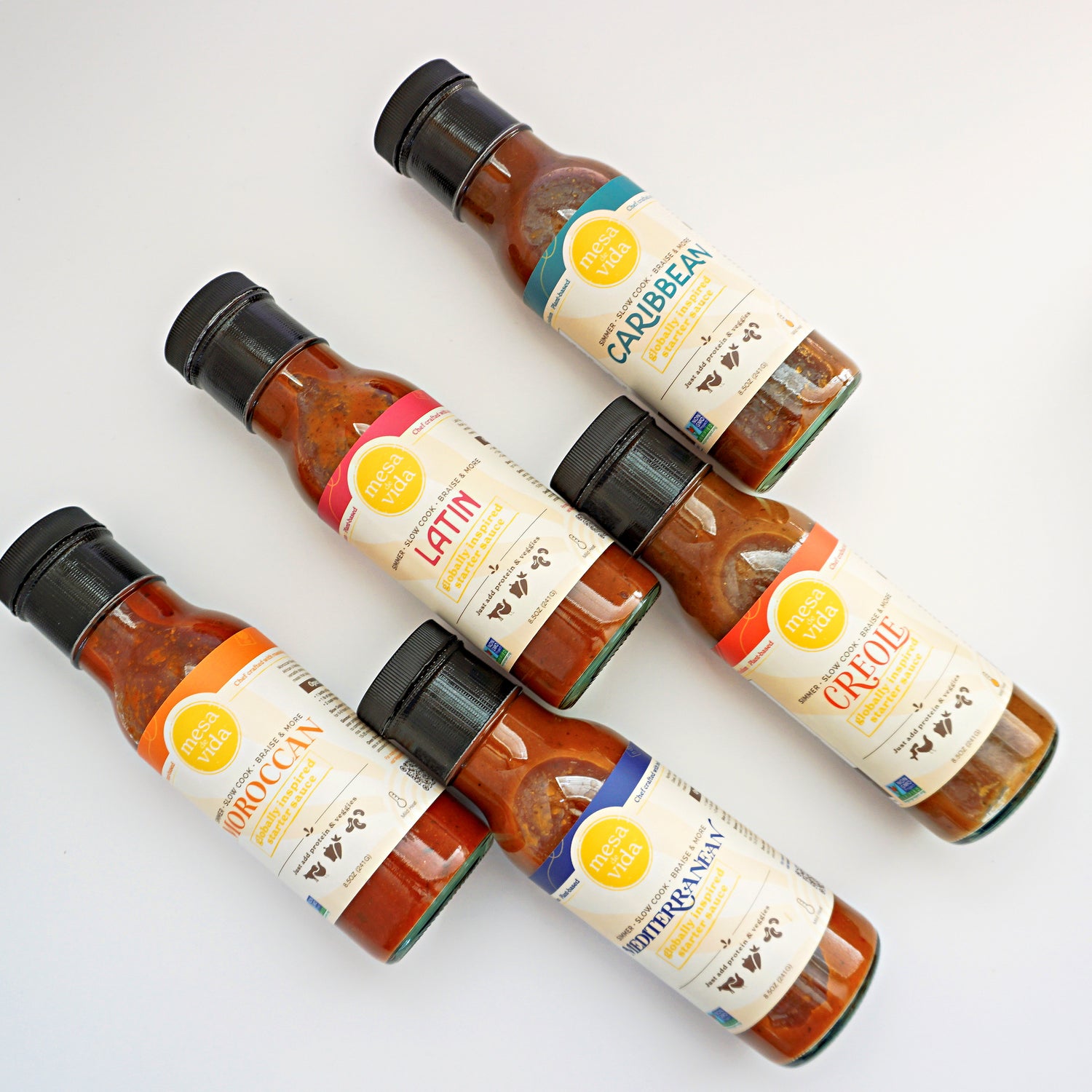 Glass commitment
As a mom to two children with a rare genetic cancer-causing disease, Chef Kirsten is aware of the health impacts and potential risks of plastics in our foods, especially in acidic and hot-filled products sitting in plastic for periods of time, not to mention the environmental impacts from plastics leaching into our oceans and streams. We commit to using only recyclable glass jars - please reuse and recycle! We plan to offset our carbon footprint from shipping by participating in carbon-offset programs as soon as possible.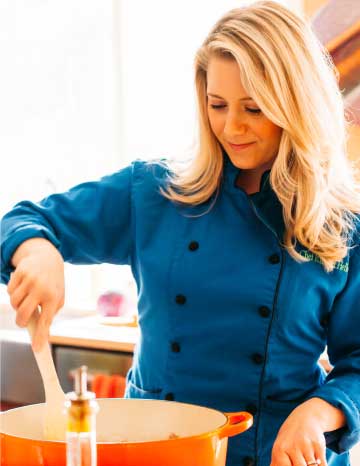 A note from our founder
Starting this business has meant more to me than just being an entrepreneur. 
Over the last 13 years, in addition to my professional and career journey,  my children and I started our lives over with the help of a domestic violence shelter, I turned my health around, I donated my kidney to a family member, and we discovered both of my kids have a rare genetic cancer syndrome. 
In addition to creating a life built on hope, my experiences have shaped the products I want to bring into the world and the type of company I want to create. 
Our hiring and partnership practices focus on inclusivity, flexibility, compassion, and empathy. Just as our sauces and recipes are a blend of ingredients that work together to create something delicious, our company is a blend of people with diverse backgrounds and experiences that work together to create something special! 
Mesa de Vida is powered out of Oceanside, CA (Luiseno and Kumeyaay ancestral territory), made & distributed in Denver, CO (Cheyenne, Sakowin, Arapaho, and Ute ancestral territory)